Investments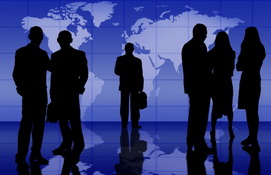 Foreign economic activity is one of the most important directions for the development of regional economy.

The export structure is made up of a wide range of goods and services. Chemical fertilizers and cardan shafts, chemical fibers, paints and varnishes, building materials, products of light industry and agricultural products are widely known both in our republic, and far beyond its territory.

Regional organizations are involved in foreign trade with 115 countries of the world. Their products are supplied to the markets of 82 countries, and backwards we import products from 101 countries.

The export geography of our region has expanded into 11 new markets - Albania, Myanmar, Jordan, Tunisia, Kuwait, Guatemala, Lebanon, Nicaragua, Reunion (France), Ecuador.
Special attention is paid to the investment sphere. Implementation of investment and innovative projects is aimed at creation of new businesses, upgrade of the existing plants, introduction of advanced technologies, modern machinery and equipment.

Thus, a large-scale technical re-equipment is being carried out at "GrodnoAzot"; the reconstruction and technical re-equipment of nylon industrial yarn and cord fabric production is still on the way at JSC "Grodno Khimvolokno"; the reconstruction of the patterned glass production line has already been effectuated at JSC "Grodno glass plant"; the reconstruction and technical upgrading of the production facilities at JSC "Krasnoselskstroymaterialy", technical re-equipment of JSC Mostovdrev", construction of Grodno hydroelectric power station on the river Neman and other projects are still in progress.

Technical re-equipment of enterprises of dairy and meat industry is still in progress. Reconstruction and technical re-equipment of "Grodno cannery" is nearing its completion, thus creating a new modern production of high quality canned fruits and juices from domestic raw materials. Many other innovative projects are being implemented in construction and other industries.
FEZ «Grodnoinvest» Administration
Grodno Region Executive Committee
A1. Project Name: "Sugar plant construction in Grodno Region". (Download full information)
а. Short name:
"Sugar plant construction"
b. Full name:
"Sugar plant construction in Novoyelnja Village, Djatlovo District, Grodno Region, with a capacity of 12.000 ton beet per day".
c. Summary description:
The aim of the project is to create a high technology plant for producing sugar at the site in Novoyelnja Village, Djatlovo District, Grodno Region, with a capacity of 12.000 ton beet per day.
А2. Progress Status:
Investment stage. The business-plan is prepared. The site is chosen for placing the sugar plant objects with access roads and engineering services as a whole, with sufficient raw materials zone available.
А3. Organizations involved and their roles:
Grodno Regional Unitary Enterprise "Grodnopischeprom", 60, Kosmonavtov Avenue, Grodno, 230003. Narkovich Rishard Rishardovich, General Director. Telephone: +375 152 75-50-90, fax: +375 152 75-50-91; e-mail: grodnoprom@tut.by, web-site: www.grpp.by.
А4. Project Description:
The sugar plant construction solves an important task of the raw material zone full use and sugar beet production increase. The fulfillment of the project will promote the improvement of the effectiveness both of the enterprise and sugar beet suppliers (agricultural production cooperatives), will enable working on local raw materials thus decreasing the dependence on the imported raw sugar.
The main sugar market outlets - domestic market, neighboring and far-abroad countries. The new sugar plant construction will enable the export-oriented goods production and ensure the state food security. The project financing is planned in a way of the direct investment and (or) share participation by the direct investors and the state.
А4a. Project cost (mln EUR):
372,14
A5. Background / history / overall programme / related or similar projects:
Grodno Region has a sugar plant, which can process about 50 percent of the year sugar beet yield, grown by agricultural producers of Grodno region.
A6. Environmental impact summary:
The project ecological safety is ensured by a number of advanced technical solutions, the use of Western Europe equipment, diminishing natural environment pollution, as well as the use of more progressive technologies resulting in lower hazardous substance emissions to the environment combined with high plant productivity.
A7. Possible obstacles/ problems/ risk assessment:
-
A8. Term of realization / term of recoupment (years):
4 / 12
A9. Project's branch:
Food industry