Industry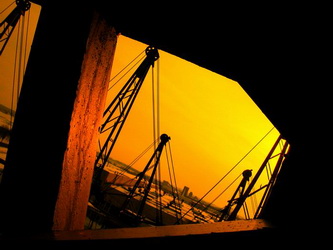 The main objective of socio-economic development of the region is to improve standards of living through steady economic growth and increase in efficiency of the real sector of economy.

Grodno region has a significant industrial and manufacturing potential of multi-sectoral orientation - about 250 enterprises, 169 of which are non-governmental. The largest enterprises of the region are represented by the following joint stock companies: "Grodno Azot", "Grodno Khimvolokno", "Belkard", "Lakokraska", "Neman" Glassworks", "Krasnoselskstroymaterialy", etc., which are well-known far beyond the borders of our country.

The share of Grodno region accounts for about 9% of industrial production of the Republic of Belarus.

Sector of industrial production is dominated by food industry, which share in the regional production volume is 27%, as well as by chemical industry (22.3%), mechanical engineering and metalworking industry (14.5%), and construction materials industry (10,4%).

Companies of the region produce more than 300 kinds of products. On its territory the region concentrates the entire national output of caprolactam, synthetic ammonia, potato harvesters, powdered milk formulae for infant feeding, 92.3% of nitrogen fertilizers, 87,8% of tractor seeders, 78,6% of casting machines, 61.8% of tractor ploughs, 51,8% of rigid leather goods, and 42,8% of cement.

The products of our region's enterprises, in terms of their technical characteristics and reliability, are quite competitive in the world markets. 213 organizations, including 116 organizations of municipal level and without departmental governance, have already certified their Quality management systems for compliance with ISO 9000 requirements; 24 organizations, including 8 organizations of municipal property, have certified their environmental management systems; 10 organizations have been certified for compliance with European Norms and EU Directives. 23 organizations of food industry, including 14 organizations of municipal level and without departmental governance, are certified for compliance with HACCP principles.